With Nathan being gone on his "roadtrip" I kind of took advantage of missing him…sappy I know. I read magazines, "pinned" a lot on pinterest, researched a lot for the house and laid low.
Nathan had a Beck's meeting in Downs early Monday morning, so Sunday afternoon he headed up to Bloomington to stay with my Aunt and Uncle over night to make the commute shorter. Around lunch time he was then headed for the Quad Cities to meet my Dad for his John Deere "Gold-Key Tour," which wasn't until Tuesday mid-morning. He had some extra time to kill and checked out Antique Archeology, the store from American Pickers, and was disappointed in the lack of product display. At least the scenery was enjoyable for him. I am so excited to see him tonight!
As for updates on the dining room…well…I sanded one vertical piece on a doorway and sanded off the spackle on most of the walls. Nothing too ambitious. It is going to be a long haul, but while I am taking a break from the "manual labor" I thought I would post my inspiration pictures for the dining room and aim to mark more items off the dining room to-do list, which has barely been touched. 🙂
I have selected a wall color. It is Meadowlark by Glidden.
I feel this paint color has many possibilities, with putty taupe color. It appears more brown online, but it is a good mix between taupe and gray, depending if I want to go more brown or black.
I know I'm jumping ahead, but I want a horizontal large stripe rug. Something like…
Im loving this color…
I want this texture and feel…
Unfortunately, this puppy will run us $699 for 7'x9′ rug. Bummer…completely in love with the denim color.
This one seemed perfect. It was the right texture and feel and I had not considered a Black, as they called it, or even a charcoal, but I loved it! I could mix colors in as I pleased and it would compliment most anything. At a pleasing $156 for a 7'10" x 10'6″ size rug. I was in, ready to click "Add to cart," when "Out of Stock" popped up. Bummer…my search continues.
Direct Home Textiles Four Seasons – Outdoor Textured Stripe Black Rug
One thing good that did come out of my "too good to be true" rug find, was the decision of the rug color.
A gray/charcoal is just the ticket!
I thought a bolder color would be a great addition but I want to add my accents in less, well…permanent things. A gray would be perfect with the wall color, acceptable for Nathan's liking and a great foundation to adding color, whenever I choose. Yippee, here's to searching for a gray wide-stripe rug!
Moving forward, the one furniture piece I am looking for is a buffet/bar. A place we can store glass and stemware and bottles of wine/liquor, with a functional toptop, to display photos or prepare a drink. I want to paint it in a accent color with a crackle finish paint.
Something like this…
In a style like this, with detailed turning in the legs and molding on the doors.
As for light fixtures. Something rustic and casual with glass and a dark metal. Like these photos below.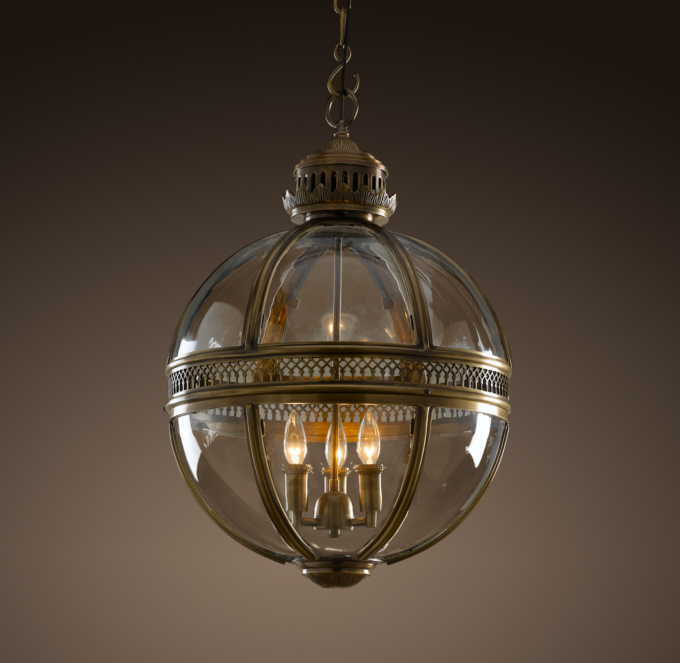 Photo Courtesy of Restoration Hardware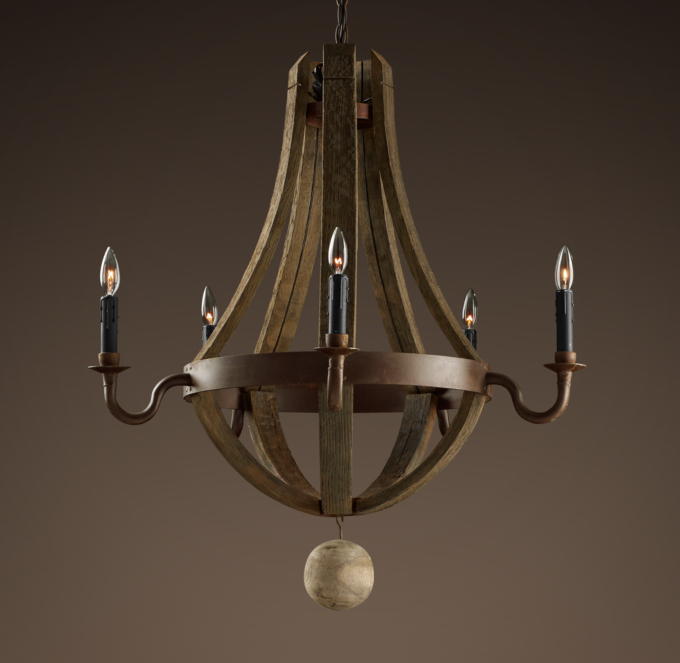 Photo Courtesy of Restoration Hardware
However, these pretty fixtures will run you some where in the $1000s. Not exactly in our price range. But we will keep looking to see what we may find in the sale and clearance sections of many of our favorite stores and websites.
As for the table and chairs. We have been looking at some Amish made furniture, but for now we will keep the existing set we have and purchase a farmhouse pedestal table when the time is right. Here is a similar style to what we are looking and aiming for.
That is all I know for now, but will add more soon as I keep planning.